What makes us dream, visualize and realize success for the organizations so many of us are in charge of? It really begins by making a choice. A choice to decide the direction your organization wants to go. A choice to think the unthinkable, a choice to be successful, a choice to change direction or pursue new opportunities.
Perhaps just as important as making that choice is finding a company that can help you unlock the sales potential and thinking that will help you get there.
That is exactly what Jumpstart Sales Inc. does.
WE CARE.
It sounds cliched, but you truely are our most important client, your goals and aspirations are the only goal we set for your project.
WE ARE CREATIVE.
There are a lot of cookie cutter solutions to every problem or challenge your business faces. Our solutions are creative and unique to your business.
WE GET RESULTS.
At the end of the day the only true measure is, was it done right and did it deliver the right solution in a timely manner. Results that matter.
Lyle Blanchard
Sales Consultant/Owner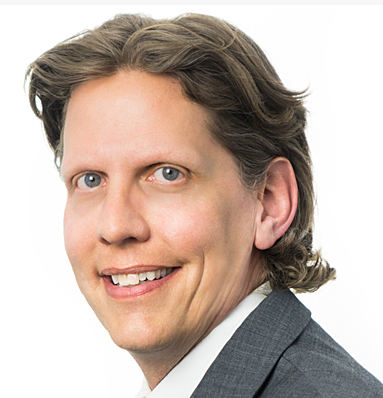 I bring more than 27 years of direct sales, sales management, advertising and marketing experience to your project and my goal is always, always to help you grow and achieve your objectives.
I began my career in the broadcast industry. I spent the majority of my broadcast career serving as Key Accounts Manager for a highly successful and prominent radio broadcast group located in the upper Midwest. My primary responsibilities included new business development, direct sales, and account management. I helped to create solutions and systems to help my customers win and be part of a winning sales team that grew the company from $1.9M to more than $6M during my tenure.
In 2005 I ventured out on my own as the majority and founding partner in Harvest Moon Advertising; a multi-faceted marketing and advertising firm that served clients throughout the Midwest. As President & CEO I grew the firm from 2 employees to 10, while averaging 25% annual sales growth. After 6 years of growing Harvest Moon, I sold the firm to a minority partner in 2011.
Following my time with Harvest Moon Advertising, I went on to establish Jumpstart Sales, Inc., an independent consulting firm that specializes in sales development, sales training, marketing, and project management. Jumpstart currently provides consulting services to companies in the financial, health, waste management, insurance and funeral sectors.
About us
Jumpstart is a sales and project development consulting firm that relies on 27 years of advertising, marketing, sales and project management to help organizations increase sales. Perhaps most importantly, Jumpstart understands it's all about getting you started on developing an approach for sales success.
From uncovering sales opportunities, to identifying markets, to thinking differently about what you truly sell, Jumpstart is all about helping your organization identify and then profitably satisfy your customers' need. Jumpstart develops – in collaboration with you – a plan that will get you started on growth.
We are not an advertising agency and we are not a marketing firm. We are a sales organization that focuses on your sales, your sales process and your sales projects, and develop plans and thinking to help you grow.
Jumpstart Sales Inc. brings the power of fresh thinking to provide the boost of energy you need to move your organization forward.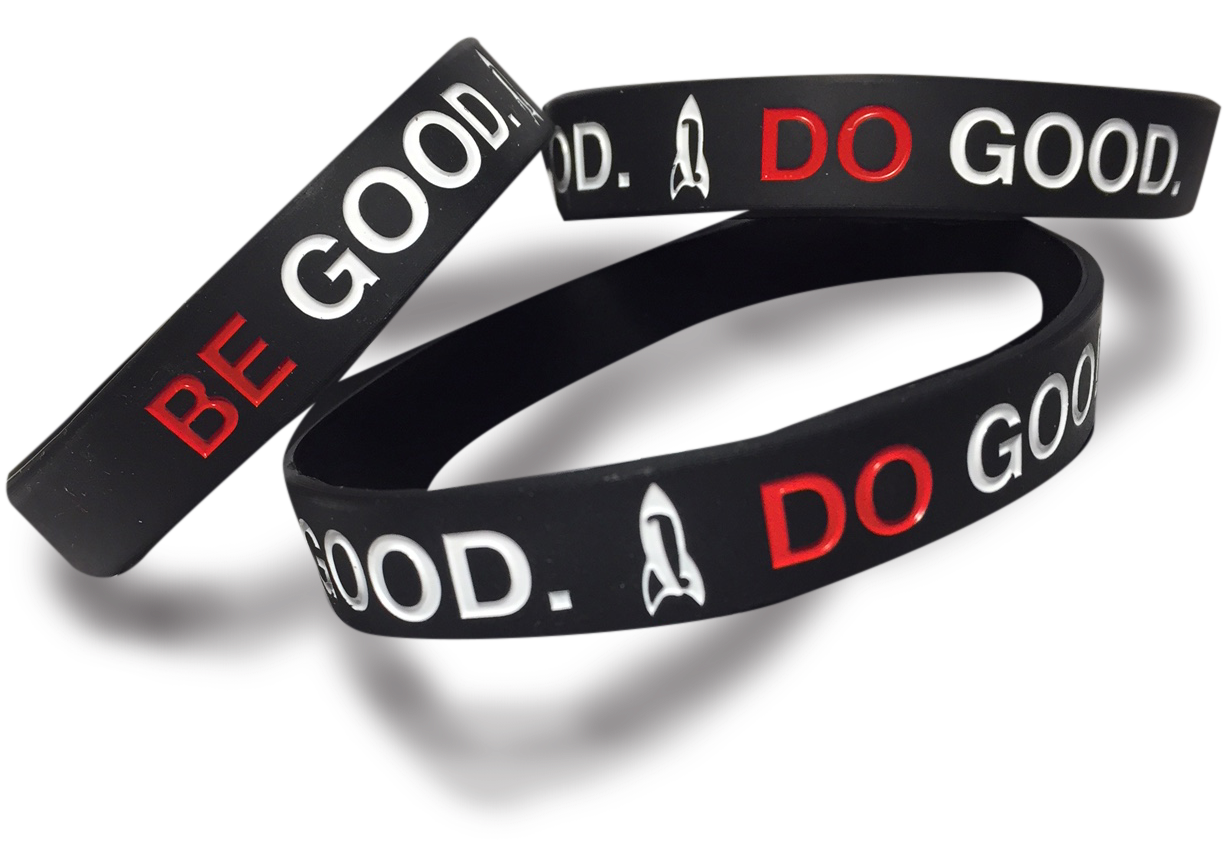 At Jumpstart Sales Inc. we have a simple philosophy that guides us as we participate and be part of the world we live in. Be Good. Do Good. This is something I started pushing years ago, but never really formally put it out there. It has always been a quiet message – one that hopefully is best communicated through your actions. It's one I encouraged past employees, past students and current colleagues to consider.
It's not over the top, it hopefully is not hard to comprehend, and at Jumpstart we think the simplicity is part of the strength. We emphasize the "BE" and "DO" and I just felt it would be all right to share the idea at this point in my life.
Be Good – be good in the roles you have each day. Be good to your associates and co-workers, be good to your customers and your community AND be good to your family.   Be good to yourself too. Be good in the words you choose, be good in the attitude you bring to the situation you are part of and be good to those around you.
Do Good – We think to do good you need to do something. Take action and make a difference. Do good work "in" and "at" your job. Do good at the volunteer committee you joined, and do good in your community. Do good means to start. It can be a random act of kindness, or it can be a major project, it can be as simple as paying it forward at a coffee shop or better yet, mentor and show the Do Good mindset in action – our point is do good work and do something to help be part of the world you live in.
Want to share the Do Good. Be Good philosophy? Already living it? Want a daily reminder? Send me a note and I will get a few of our bands in the mail to you.
Who knows maybe we will see more people realize we are ALL just people on the planet.
Peace. Be good. Do good.

Services
At Jumpstart, we have two significant services for our clients. We offer Sales Consulting and we offer Contracted Sales.
Typically the Sales Consulting Services best serve organizations with an existing sales force in need of a Jumpstart to increase sales. Many times the situation is a merged sales team, new product, or lack of development on the product or service that needs an identified "sales system" with fresh thinking and planning.
Our Contracted Sales Services have been used by organizations that have no sales team – or – a new product/service that needs to be pre-sold to an identified customer base.
Either way we always start with a simple a three-step process.
Develop Plan
At Jumpstart Sales Inc. we believe in "Fit First". Gaining an understanding of your organizations objectives and getter a deeper dive into the things you want, and need to accomplish are critical. We do this by starting with "Fit Meeting". This is a non-selling, non-decision making, informal meeting to get to know a bit more about you, your goals, your dreams and would Jumpstart be able to help you and your organization get where you want to go.
Activate Plan
Once we have conducted that initial Fit Meeting and we can both agree and feel comfortable in the idea of working together we move into a planning phase. This is a proven process for unlocking the potential within your organization. Our Five Step Process typically begins with: 1. Fit Meeting (no charge, no obligation) 2. Strategic Uncovery 3. Creative Uncovery 4. Project Planning Blueprint 5. Execution Planning
Identify Sales
Growing your sales is what Jumpstart Sales Inc. is all about and developing a realistic plan for executing your growth is what we get hired for. The "high five" at Jumpstart Sales Inc. is creating a plan for our clients, helping to guide them when and where necessary, and making sure objectives are being met. We like the scoreboard and we like helping execute plans that help our clients win.
Testimonials
"Jumpstart has helped our non-profit reassess how we were trying to sell ourselves to sponsors. Lyle helped us go from a very standard approach to looking at it as a way to build relationships with the community. He made several suggestions that caused us to focus more on how we can build a partnership with each business by getting creative in what we offer."
Sara Enzenauer Executive Director | Frozen River Film Festival,
"Jump Start Sales helped State Bank Financial train our Bankers and other client facing colleagues in a way that aligns with the bank's mission statement. Lyle's formula teaches consultative, valued added methods of interacting with clients. Lyle puts himself in the business owners shoes when he suggests strategies to help a business grow and improve internal/external service levels."
Timothy J. Kotnour, State Bank Financial
"We have worked with Lyle the past two years and he assisted our team in improving the process we use to plan final services with a family. He helped to get our entire team 'on the same page.' The results are incredible. Over the past two years plus, our business has increased 50%, with customer satisfaction higher than it's ever been."
Tim Hoff, Hoff Funeral Homes
"Our sales efforts could best be described as "fly by the seat of your pants." Jump Start came in and gave us a platform to build a structured sales system. We now have sales goals, identified our most important clients, focused our sales efforts, and meet weekly to evaluate what is working and how we're performing. The system Jump Start provided was straight forward, logical, and simple to understand. It has energized my sales force, and I feel confident we are now in greater control of our future."
Dan Amundson, Jenlis Inc.
"I needed someone to sell our services. We called Jumpstart and they helped us do just that. We landed two significant new clients – game changers, really – with their help."
Jeff Matejka, Redbox Municipal Waste Services
"Jumpstart Sales has helped Mediascope to be more strategic in how we communicate and interact with our customers. With Lyle's help and unique insight, we have developed the tools necessary to truly understand where our customers are at and how best to help them succeed."
David Steinquist, Mediascope, Inc.
"Jump Start's Lyle Blanchard views his success through his clients' results only. He is passionate, creative, and results-driven, but the measure of HIS business success is by his client's yardstick. That level of accountability is so rare in today's business world."
Dr. Bill Withers, Leadership Institute, Wartburg College